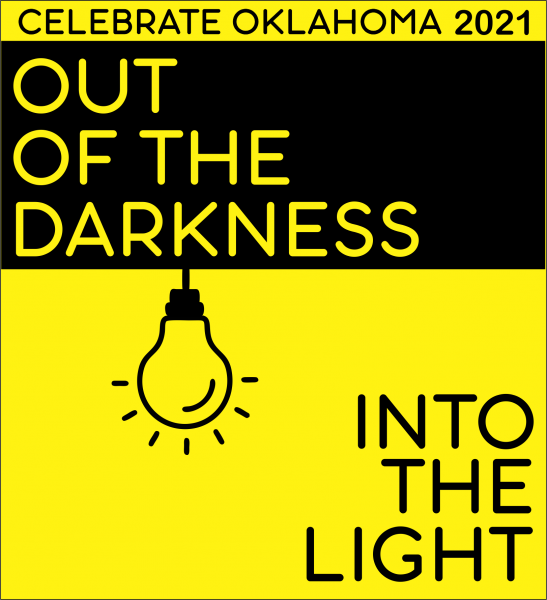 Celebrate Oklahoma is a biblical and balanced program designed to help those struggling with hurts, habits, and hang-ups.  It is based on the actual words of Jesus and not psychological theory.
Event Date: AUGUST 28, 2021 
Doors open at 8:00 am
Event Location: Asbury UMC
Asbury United Methodist Church
6767 S Mingo Rd, Tulsa, OK 74133
918-492-1771
TOMMY WOODARD - Teaching Pastor
Tommy is a grateful believer in Jesus Christ who has found freedom from alcohol and who still struggles with codependency.
Tommy has been working with Newchurch since 2003, as the associate pastor of teaching and creativity, his primary focus is preparing and teaching the Word of God every Sunday. He is known for his passionate teaching, humor and ability to clarify scripture into practical life application. He is married to his wonderful wife, Angie and has two great kids, Abby and Hudson. When Tommy is not at Newchurch, you can find him traveling with his buddy Eddie as the "Skit Guys".
Tommy's illustrious career began around 1975 on the front porch of his home in Edmond, Oklahoma where his older (and bossier) sister Debbie would direct him in homemade plays. They would invite their parents, neighbors, and strangers walking by to sit on the lawn and enjoy their masterful works of art. He has always had a flair for the dramatic (some people would call it "just being moody").
Throughout school, Tommy participated in drama in some fashion. His favorite thing was to pretend to be different characters with his best buddy Eddie. Tommy has coauthored several books with Eddie James including "Smells Like Bacon" a guide to lifelong friendship. The duo also has the movie "Family Camp" scheduled to hit theaters in the Spring of 2022. (Who knew 20 years later they would still be doing that?) When high school was over, Tommy began serving in a church and going to college in pursuit of an Oral Communications degree. (Okay…at first, he was going to get an accounting degree but he failed Accounting 101 and honestly, what idiot would let Tommy do their taxes?)
After graduation, Tommy got married and moved to Frisco, Texas where he lived for 12 years serving as a youth pastor. In 2003, Tommy moved his family back home to Edmond where he currently lives with his wife and kids. When he's not traveling with Eddie, he works at NEWCHURCH in Oklahoma City as the associate pastor of teaching and creativity. (If you're ever in town, stop by and say "hi" -www.newchurch.tv)
The most important thing in Tommy's life is his daughter Abby, son Hudson, and his incredible wife of over 30 years – Angie! If you ever want to see his face light up, just ask him to tell you about them! (However, don't mention the accounting thing…it's kind of embarrassing!)
RODNEY HOLMSTROM - Global Field Director
Rodney Holmstrom is the Global Field Director for Celebrate Recovery. He also serves at the campus recovery pastor of Fellowship Bible in NW Arkansas where he has served for the past 16 years. He has a dual Masters degree in Clinical Mental Health and Marriage and Family Therapy from John Brown University. He serves in the community as a counselor at the Fellowship Care and Counseling offices in Rogers, AR. He and his wife of 29 years, Carol, have two married adult children. His son, Jason married to Leasha, and his daughter, Taylor, married to Luke. He is a proud grandfather to his grandson Beckett.